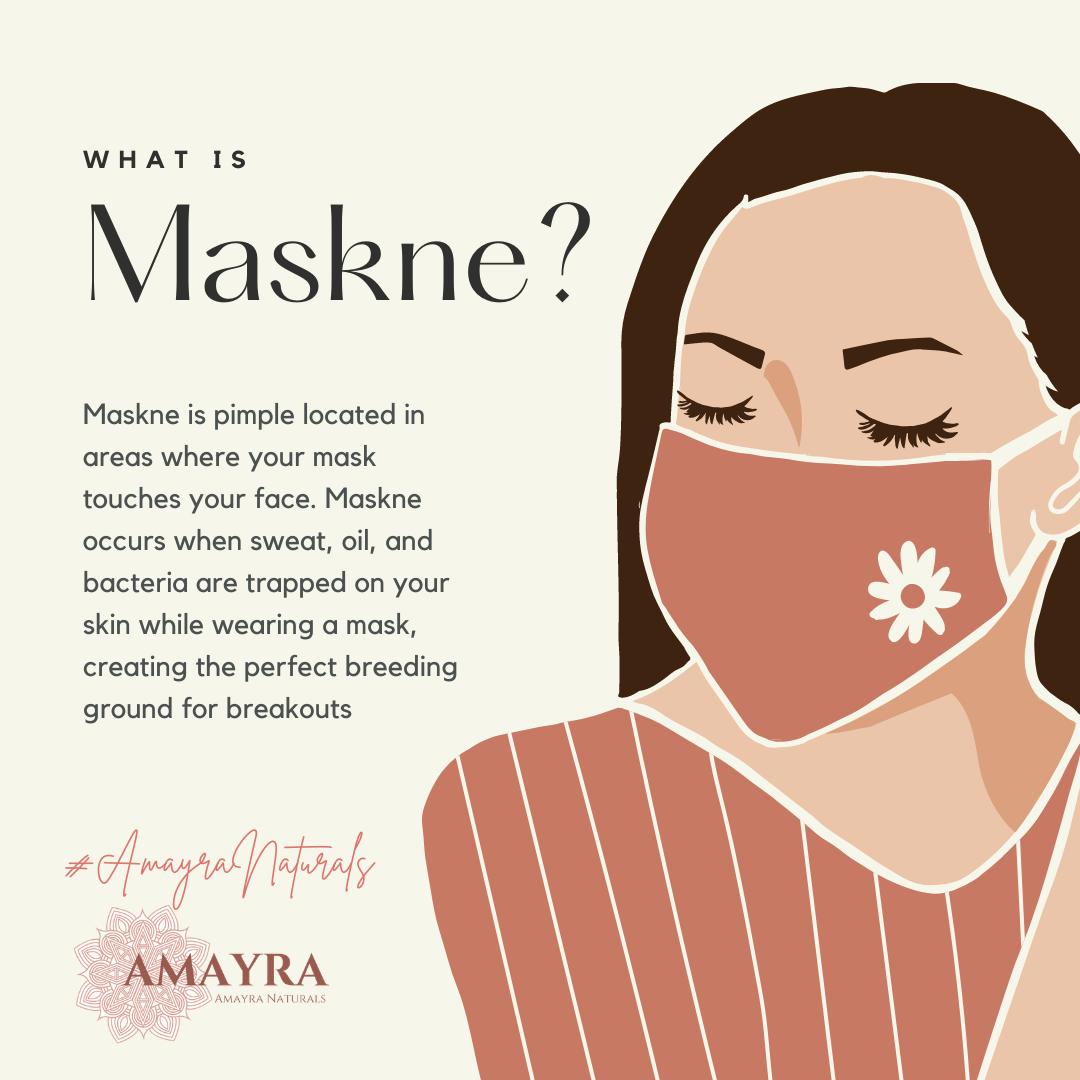 What is Maskne ?
Maskne is pimple located in areas where your mask touches your face mask occurs when sweat , oil , and bacteria are trapped on your skin while wearing a mask, creating a mask , creating the perfect breeding ground for breakouts .
How to tackle Maskne ?
1 : Wash your face regularly with Nyra Face Wash Powder
2 : Gauri – Face Toner A gentle Alcohol Free toner that can help remove excess oil, sweat, and bacteria.
3 : After Toning your face, apply a moisturizer to keep your skin hydrated. Use a Ghritkumari face Gel a light Gel based Moisturizer to calm the inflamed and irritated skin.