Nyra is an innovative face cleanser powder with powerful cleansing and exfoliating properties inspired by the Korean and Japanese Beauty Wisdom. It has been formulated using our Own Indian Herbs to make it into 3in1 Formula It's a beautiful rice starch powder blended with gorgeous plant extracts without stripping the face of its natural oils. Each wash will leave your skin bright, refreshed and soothed. It is suitable for all skin types, ages and genders and specially for people with very sensitive skin and are looking for a daily cleanser & gentle exfoliator
CLEANSER | EXFOLIATOR | MASQUE
Face Wash Powder Benefits :
Deeply Cleanses , while nourishing and replenishing the skin moisture levels every day
3 In 1  Cleanser / Exfoliator/ Masque
Soap-free face cleanser
Evens skin tone
Reduces open pores
Improves skin texture
Makes the skin brighter, softer, and shinier.
Reduces pigmentation, improves skin tone and gives a natural glow
No Artificial Fragrance
Enriched with Rice Starch , Papaya Powder
Suitable for All Skin Type
For Men & Women Both
Eco-friendly packaging
How to use :
Take a small amount of this deep cleansing face wash powder and massage onto moist skin . Rinse well .
Follow up with AMRIT Probiotic / Spritzer apply moisturising cream according to your skin type.

If Normal to Dry Skin – please make sure use a drop of Hydration – which will be provided to you by Amayra to moisten Nyra & Massage onto moist skin. Rinse Well

If Normal to Dry Skin – Follow up with Mridyati – Fruit Antioxidant Rich Face Oil

PLEASE SPECIFY IN COMMENTS WHILE ORDERING – DRY SKIN
Ingredients :
Oryza Sativa Starch, Sodium Cocoyl Isethionate, Aloe  Barbadensis Leaf Extract Powder, Cucumis sativus extract powder, Curcuma Longa Root Extract Powder, Ethyl Ascorbic Acid, Carica Papaya Fruit Extract Powder, Guar Hydroxypropyltrimonium Chloride .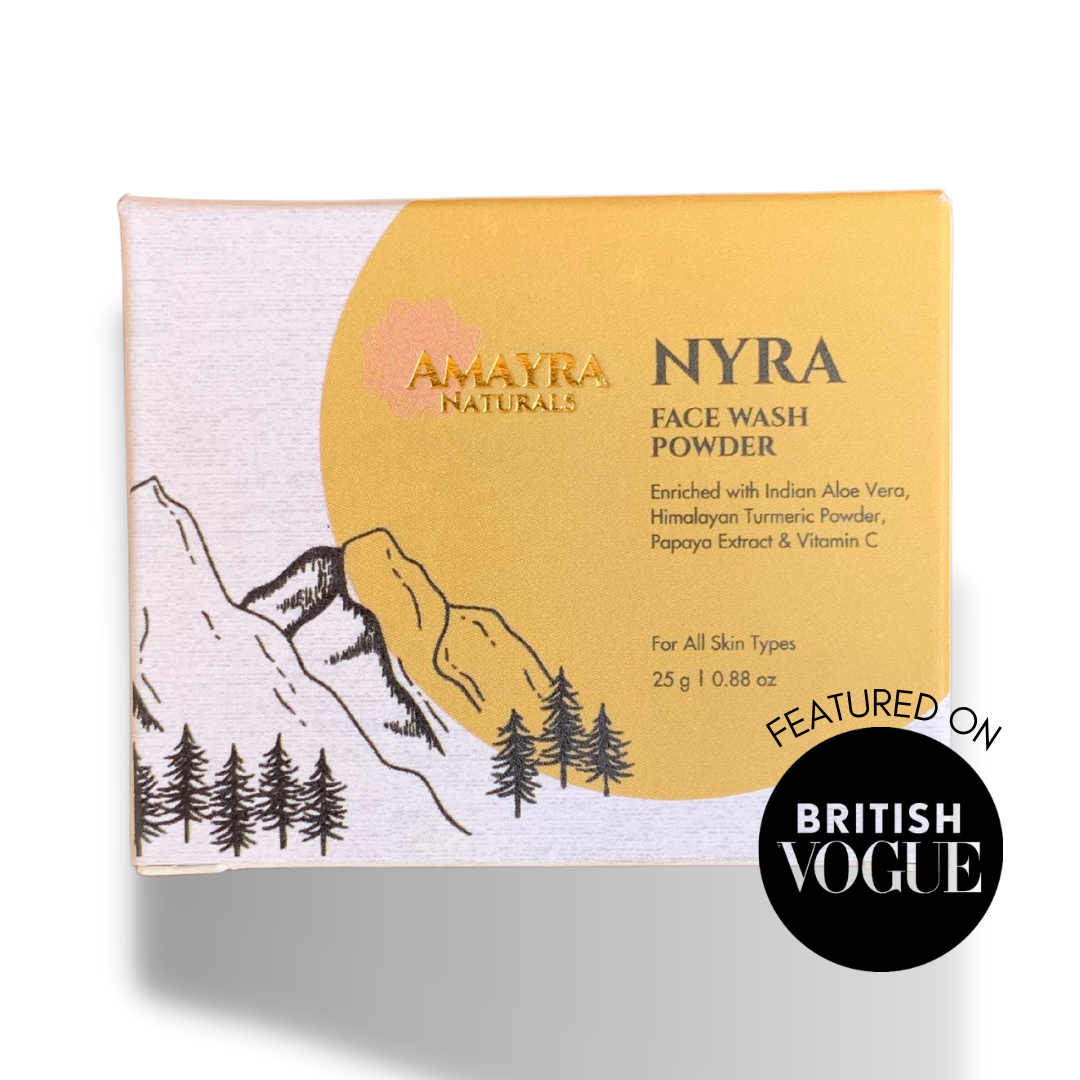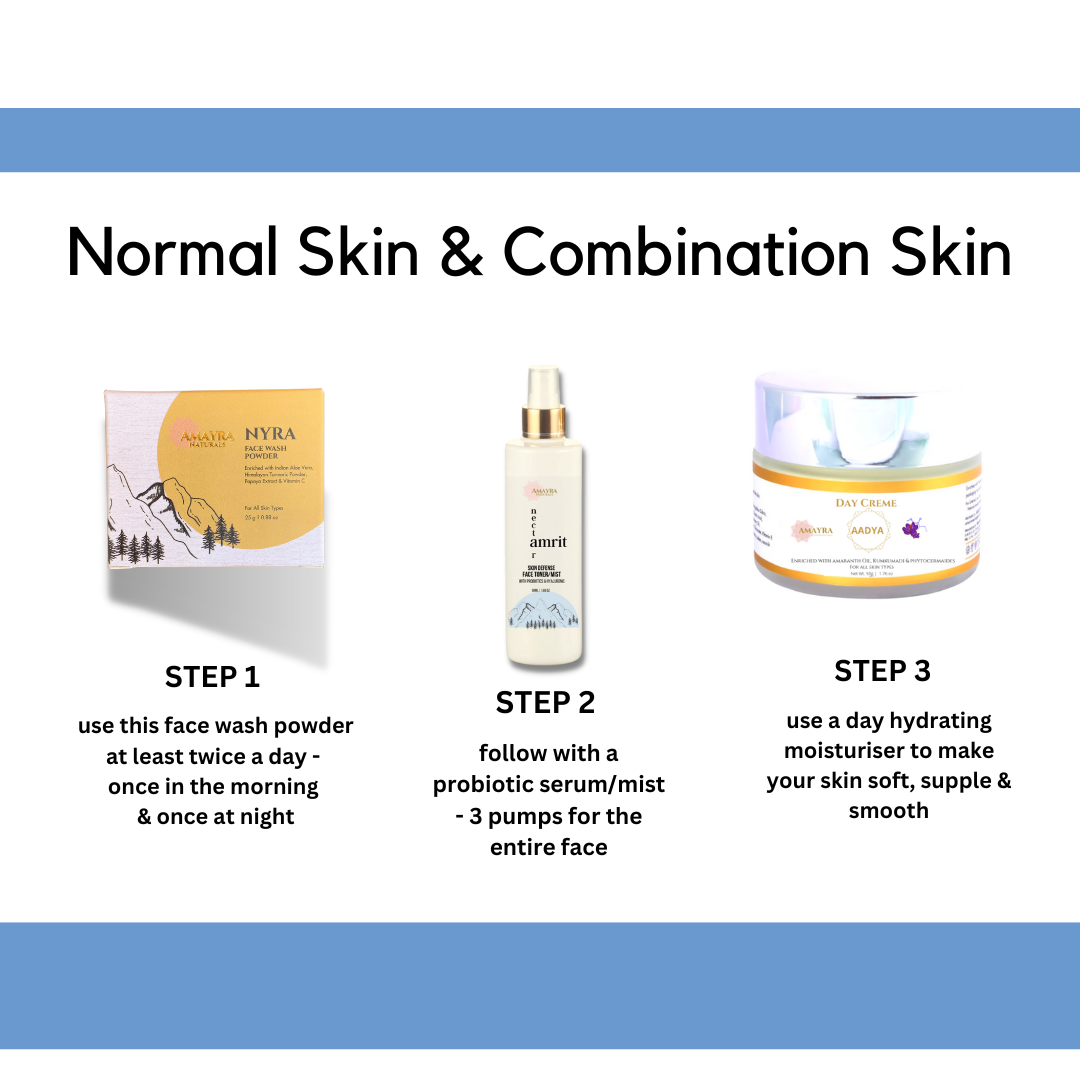 Our Ingredient Standards
We craft our skincare formulas to the highest standards of quality and transparency, using only the most effective natural and clinical ingredients. Here are some of the steps we take to ensure you are getting the best product:
-Our formulations are vegan and cruelty-free.
-Our formulations are carefully created to balance the pH level of your skin to help maintain a healthy skin barrier.
-All of our skincare is  safe for all skin types.